Skills-Based Volunteering
Make a difference by using your skills to help us strengthen social good organisations in Singapore and the region
Working professionals and students come to us with the Heart to strengthen social good organisations with their expertise.
Through Conjunct, working professionals can be project advisors in our Conjunct Uni teams or consultants in our Conjunct Pro teams. Professionals can also join us in an internal role. 
University students may volunteer through one of the three university chapters, Singapore Management University (SMU), National University of Singapore (NUS) and Nanyang Technological University (NTU).
Working
Professionals
Join us a project advisor and help improve the social sector
University
Students
Become equipped to join a community of social change leaders
Internal Roles
Career break? Skills to share? Want to immerse yourself in the Social Sector?
Project Advisors provide guidance, support project quality and are an invaluable source of knowledge and mentorship to our University Students. 
More about the role:


Guide and mentor a team of tertiary students and help them provide our SGO partners with impactful advice.
Bring insights on effective project management to the teams
Manage partner expectations while aiding the project's flow of information
Commitment is about 5-7 hours a week (including team meetings over a 14-week cycle
Applications for PAs are accepted in May-Jun and Oct-Nov for our two project cycles
As a PA you are positioned to:
Change the social sector one organisation at a time
Grow the next generation of social change leaders through guidance and mentorship
Meet like-minded professionals with the same passion for impacting lives
Volunteer with a University Chapter
Student teams from the three major universities in Singapore – NTU, SMU, and NUS undergo consulting training.
Students are trained for one semester and may be selected to work on consulting projects for up to two semesters. Each team consists of five students and two advisors.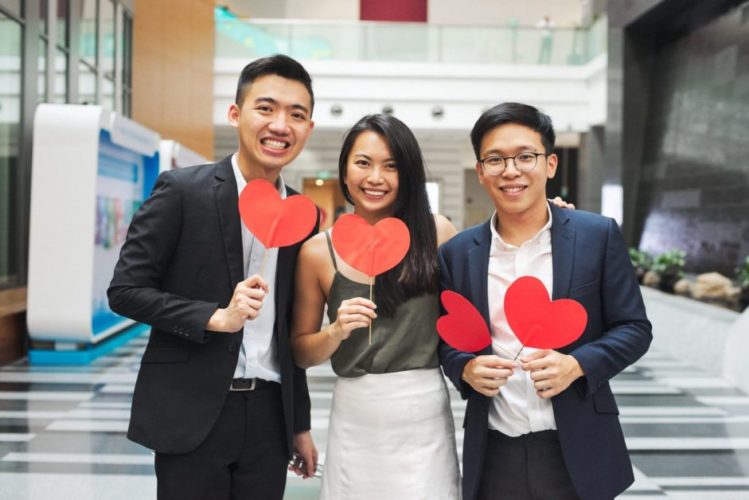 Why Join Conjunct?
Make a difference to the social sector
Make friends and join a community of like-minded individuals
Experience a planned development path through training and education
Gain an avenue to tap on the knowledge of professionals and acquire broadly applicable problem solving skills
Gain insights on the backroom operations essential for real-world work
Ways to Join:
Project Leader
Lead the inter-disciplinary teams
Manage the project plan
Play an integral part in the partner-team relationship

Associate Consultant
Conducts and analyses both market and internal research
Presents findings to partners
Serves as a mentor for new associate
Opportunities for Students
No matter your background, field of study or level of expertise, it is possible to join Conjunct as a student consultant, as we offer training for all entering students throughout the application period. 
The training curriculum has been designed by consultants and is paired with talks from social sector leaders.  
Case camps are held in the middle and towards the end of the semester to stimulate consulting situations and facilitate application of consulting knowledge. 
Students receive training in the following areas:
Case Analysis & Frameworks
Skills-Based Volunteering (SBV) can be extremely rewarding and meaningful.  At Conjunct, we regularly have openings in a variety of functions.  These can be on a project basis, event basis or ongoing.  
If you have time to spare, skills to impart, driven to create social change, our team may be exactly what you've been looking for!
Why Join Conjunct?
You will be part of a team of professionals working to mould the future of Conjunct
Working within one or more teams to engage and develop our stakeholders and volunteers
Lead a specific project that helps us become a more impactful organisation
Commitment varies according to teams and projects, with consideration of your capacity
In an Internal Role you will be positioned to:
Find an outlet for your passions
Use your expertise to shape a specific project
Meet like-minded professionals with the same passion for impacting lives
Help shape the sector from the top
Want to find out more about our impact?
We'd love to hear from you!