At Conjunct, we have the privilege of working with some fantastic non-profits in Singapore and support them with strategic solutions. Whether it is special needs, health needs, sustainability or financial empowerment, our non-profit partners are dedicating their lives to address these social issues. 
Care Corner Singapore – Featured partner of the month – June '17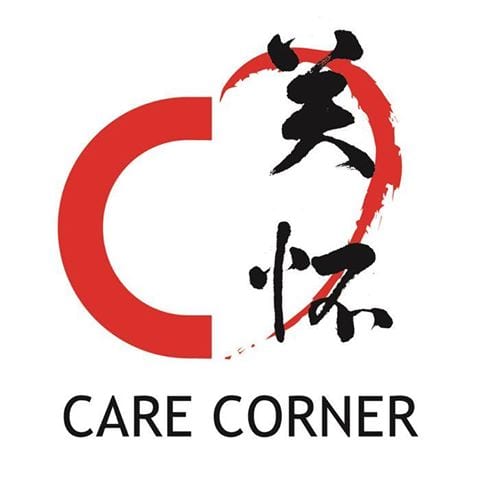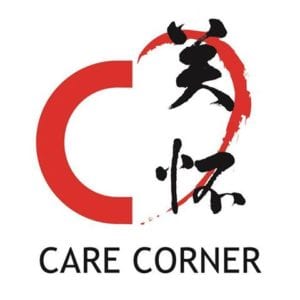 Our featured partner of the month is Care Corner Singapore. With a heritage of 36 years, Care Corner Singapore has programmes and services that benefit each section of the community be in children, youth, family or elderly. Over the years, Care Corner has evolved, and they have also been continually investing in internal processes, systems and procedures. Each year Care Corner serves over 60,000 beneficiaries across their different programs. These services are rendered by a dedicated team of 300+ staff and 1000+ volunteers every year. We spoke with James Lim, Manager (Volunteer Development & Partnerships) at Care Corner to get a more detailed insight into Care Corner.
Share with us the mission/vision and long term goals of Care Corner.
Care Corner is a 35-year-old homegrown charity in Singapore. Started in 1981 by Rev Tan Tien Ser and a few other passionate individuals, it aimed to support and assist the blue-collar workers and other marginalised communities during the time of the economic recession. One of the very first services that Care Corner offered was the Care Corner 800 Hotline. This is a hotline that is run by dedicated volunteers. The hotline is now over 30 years old and continues to serve and impact the people of Singapore.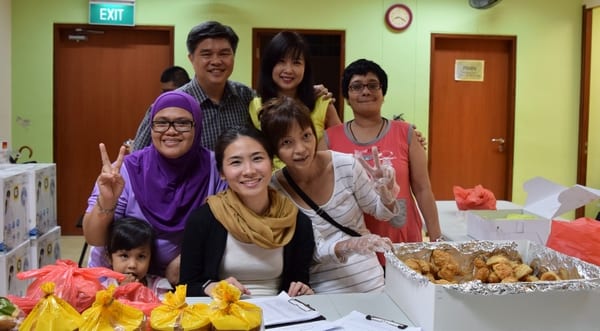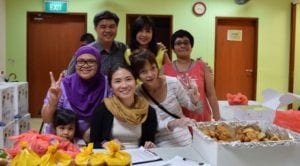 Care Corner is a quality-driven charity that lays a lot of emphasis on action. Over the last 35 years, Care Corner has come to offer a wide range of services and support to all sections of the community. These include services for children, youth, seniors and family in varying formats and serving different needs. However, all the work that is done in Care Corner is guided by their core values of iCare. iCare, which stands for Integrity, Compassion, Authenticity, Respect, and Excellence, is imbibed in their ethos.
What are some of the high-points and achievements of Care Corner?
Last year, Care Corner went through a successful restructuring exercise. The myriad programmes and services have now been streamlined and brought into five core pillars of work. You can check the current structure HERE. Care Corner has also been putting in a lot of effort and seeing progress in the areas of internal governance and leadership management. The organisation is putting a lot of focus on leadership development as well as staff management.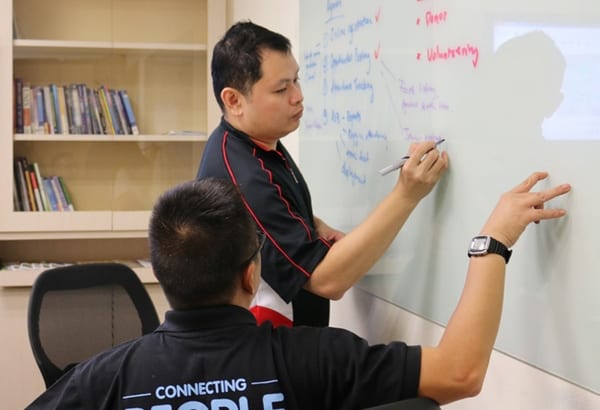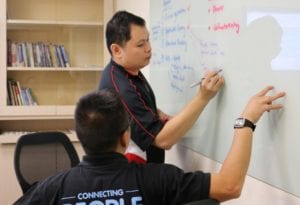 In 2013, the Care Corner Counselling Centre won the President's Volunteer and Philanthropy award.
Here is another story that captures a great high-point. Twenty years ago, a beneficiary was supported by a dedicated volunteer at the Care Corner Counselling centre. The beneficiary was much helped and has gone on to live a happy and prosperous life. Recently, 20 years hence, the beneficiary personally reached out to the counsellor (who has continued to volunteer with the centre for the past 20 years!) and extended their gratitude and thanks for all the support rendered. It is instances like this that make all the work worth the effort.
What are some of the challenges you face and what are some of the areas where one can help Care Corner?
A challenge that we are all facing in the social sector is increasing complexity in case management or services delivery. The problems are getting more sophisticated and as a result, we, as staff, need to address our competencies. A case in point is the recent Circle of Care services we offer, a program funded by the Lien Foundation. In phase 1, it requires the coming together of Teachers, Principals, Educational Therapists, Behavioural Therapists and the child care counsellor to identify and work with a child to provide integrated child care. It is new, it is challenging, and it is helping address a very current need.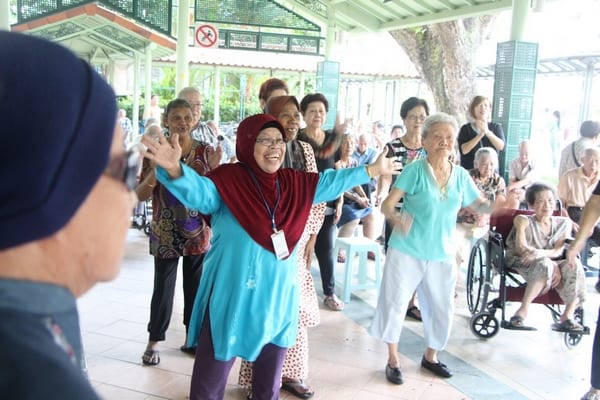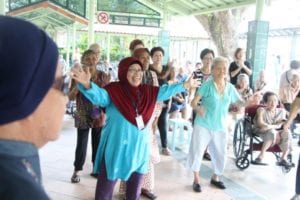 The area where we definitely need support is Volunteer Partnerships. Practitioners are essential with regards to care management. However, the skillset gets hard to find. We hence feel the need for an active ecosystem. It is with this in mind that we actively pursue meaningful and purposeful partnerships with our volunteers, as we synergised the professional skills of the staff and the service of our valued volunteers for the care of our beneficiaries. These partnerships are between individuals, corporates and skills-based volunteers. The Skilled Volunteers are vital to helping us level up be it in operations, marketing, IT or volunteer management.
Another area where we need support is to seek sustainable ways of funding various projects. As we speak, the ways that programs get funded are changing, and as mentioned, the needs too are becoming more complex with new areas emerging every day. For example, Mental health is affecting more people and setting in at earlier ages. Perhaps, it is also greater awareness, but the statistics say that 12% of Singaporeans are going to face issues in mental health, starting as early as age 29. Thus any help with time, treasures and talent will be more than welcome.
Your experience of working with Conjunct:
Our experience of working with Conjunct has been very positive. We truly appreciate the ability of the team to fully understand and break down the problem for us. We were very impressed with the quality of work, the dedication of the team and also the openness to learning that the team possessed. Special mention to the project leader (Tan Shujun) who made the entire process very seamless for us. We find the model of Conjunct to be very unique and interesting, and we wish Conjunct all the best!
What is your wish and message for the coming year to other non-profit partners and the volunteer community?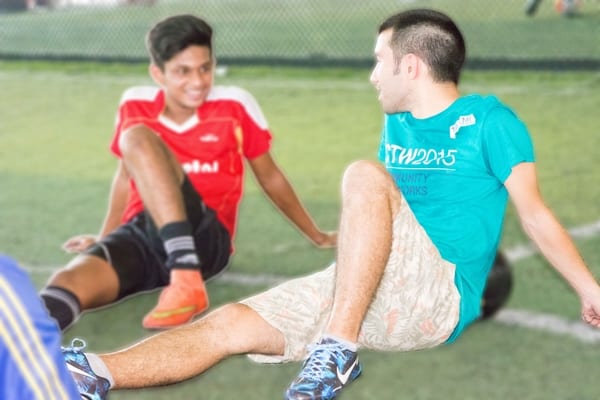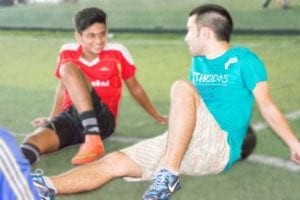 Two messages for the social sector peers and community. 1) What we are doing is very important but can sometimes be very challenging. In such moments, do remember what got you started in the first place. We are all helping impact lives, and no impact is big or small. 2) Let's all work collaboratively. Let's all access the skills and the insights that are available within the community. Sometimes even informal sharing can be beneficial. Let us all try and tap the potential and help the community at large.
We are so proud of the work the entire team at Care Corner does. They are genuinely helping better lives. If you would like to know more about Care Corner and how you can contribute, do check their website https://www.carecorner.org.sg or write to us at info@conjunctconsulting.org
To learn more about our services, please visit us here.