Featured Partner of the Month – February'17
At Conjunct, we have the privilege of working with some great non-profits in Singapore and support them with their strategic solutions. Whether it is special needs, health needs, sustainability or financial empowerment, our non-profit partners are dedicating their lives to address these social issues. 
Gracehaven, The Salvation Army – Featured partner of the month – February '17.
Our featured partner for this month is Gracehaven, The Salvation Army Singapore. We see the work that Gracehaven does to be critical and have had the great opportunity of supporting them. We also commend the many initiatives that they are undertaking to better operations internally, to re-look at their own strategic journey and to put effort into understanding how to operate in this disruptive age. We spoke to Mr Marcus Moo Hon Choong, Director – Social and Community Services, The Salvation Army (Singapore).
What is the history and mission of The Salvation Army and specifically, Gracehaven?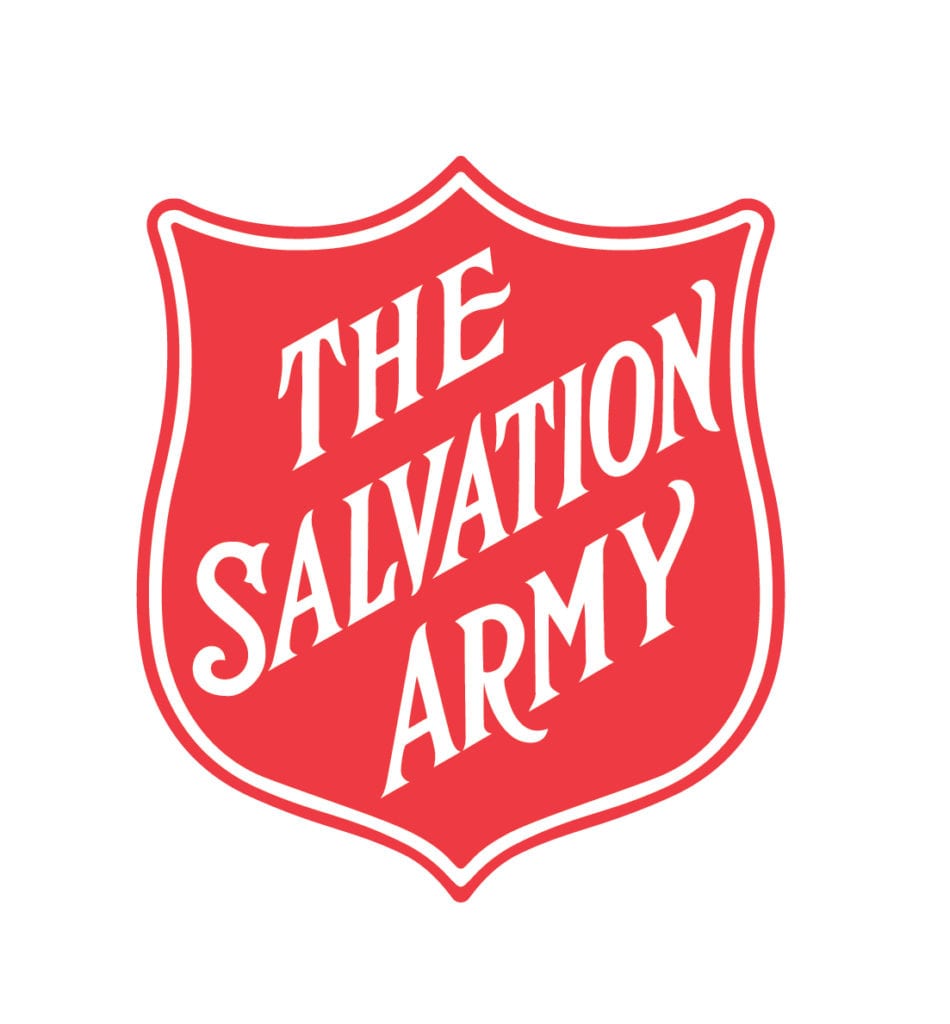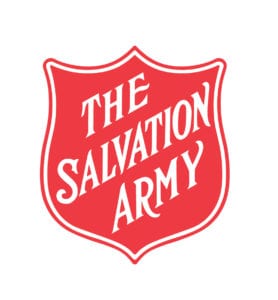 The Salvation Army has been touching lives in Singapore since 1935, and we remain committed to serving the underprivileged in the community without discrimination. To us, every life is precious, and we actively help those in need regardless of age, race or religion.
Throughout the years, we have established a comprehensive network of social services to meet a wide range of needs in our community. Our diverse programmes reach out to children who need care and protection, families in material need, ailing aged requiring quality nursing care and other needy segments in our society.
Gracehaven is a residential home for children and youths who require care, protection and rehabilitation due to risk behaviours and a lack of parental supervision.
We aim to help children and youths reintegrate back into their family and society through an array of holistic programmes and activities specially designed to cater to the well being of each person. At Gracehaven, a team of professionally trained social workers work towards building holistic and individualised care plans that are tailored to meet each person's needs.
What have been some of the key achievements in the last 12 months that you would like to highlight?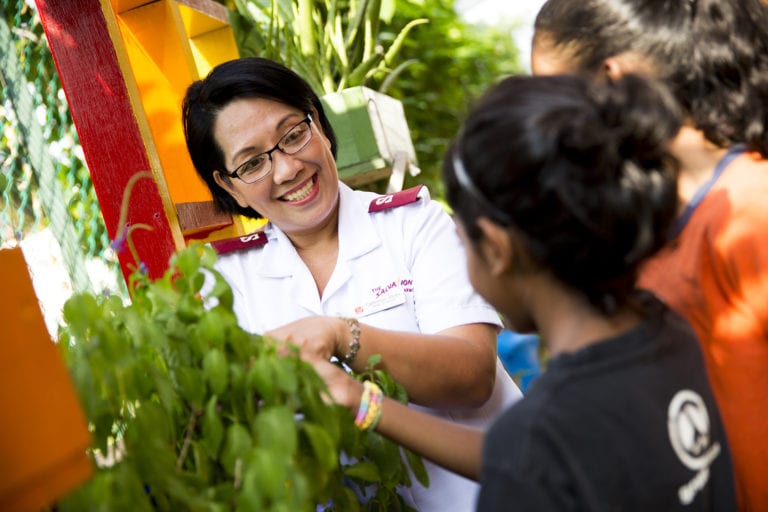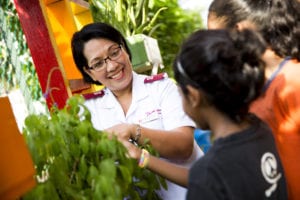 With Gracehaven, one of our most successful initiatives last year has been the family camp. For the longest time, our approach has been very child-centred. We realised that the methods needed to change to become more family-centred. We understood that the family is part of the solution, and we started working in that area. It was symbolic and has been a successful initiative.
Owing to the success of the camp, we began the Monthly Women's Fellowship Program. This included the mothers of residents as well as ex-residents who have become mothers themselves. Since January this year, we also began including the fathers in the program. We have seen the program help the child integrate more holistically. We have noticed that the impact on parents is very positive too. We already have 15% of parents who are a part of the program. The numbers are growing as parents are becoming more eager to join and play their role.
What are some of the challenges you experience and what initiatives have you made to change them?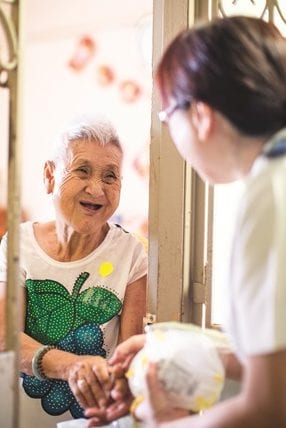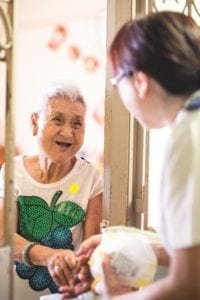 Our home is about 26 years old, and the care staff that we have are a part of the home for a long time. This has caused some challenges like the generational gap, receptivity to new ideas and also energy levels. We realised we needed to infuse some energy by bringing in some youth workers as staff.  We simultaneously also wanted our older staff to know how much we value them and their services without them feeling insecure alongside realising that we need more youth to join the workforce and add value to our work. It was a severe resource management and leadership challenge.
When we began working on this issue, the house parents to youth workers ratio was 10:0. We are proud to claim that we have introduced various initiatives and can now share the following achievements:
Our staff base is 100% local.
We have brought in several youth workers, and our current ratio of House Parents to Youth Workers stand at 6:4.
In total, we are now 62 staff strong who have been working well together.
Is there any area where you would like some help/support?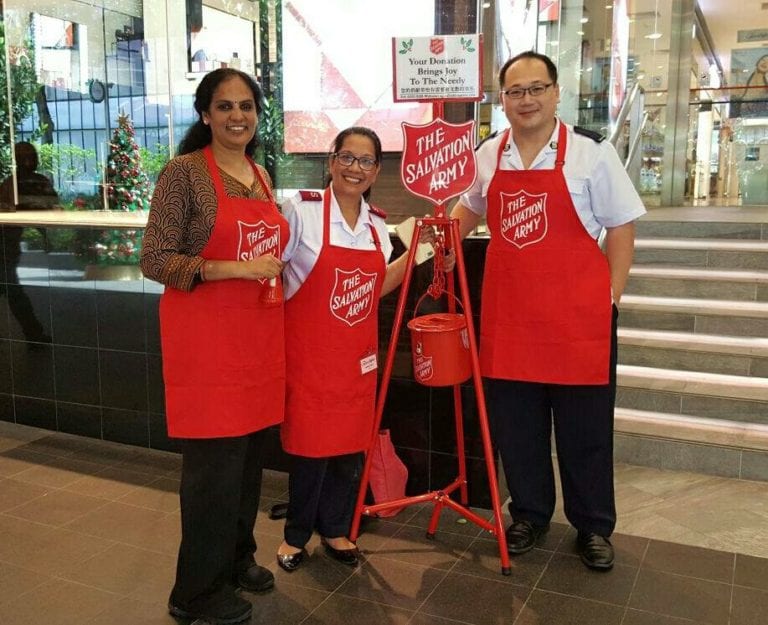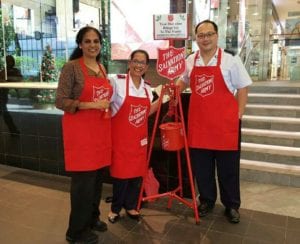 Digital disruption is affecting us in the social sector as much as it is affecting every other industry. In the early days, there were all of 7-8 homes in Singapore. These were well known mostly through word of mouth, and it was simple to address people needs as well as find people to help. As we speak today, there are 27-28 homes in Singapore. With access to tools like crowdfunding and social media, many new homes can spread the word quicker, raise money and communicate their story quickly to a broad audience.
The help we need is for someone or for a team to articulate the cause of Gracehaven and help advocate it. We have a very clear and strong statement. We are a missional centre of family reconciliation. In this digital and crowded world, we would like some help to promote our mission and to get people to engage with us.
How has your experience been working with Conjunct?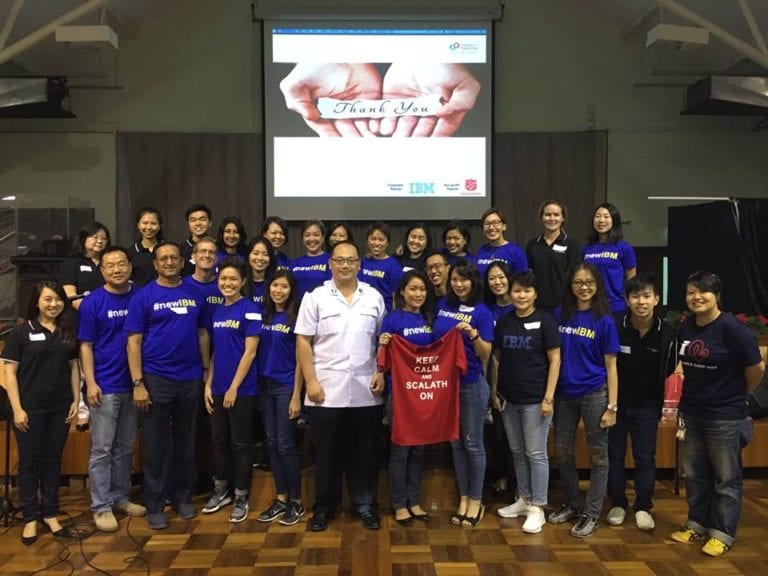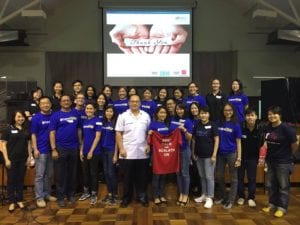 Our relationship with Conjunct began last year. We did a Scalathon with the Corporates and Institutions team at Conjunct. They helped us partner with IBM. We had talent/staff from IBM who came together to help us with strategic initiatives. It was an excellent experience where we got so much to take away from. Conjunct has been great at bringing this together. IBM continues to partner with us. We have also signed up for a visioning project with Conjunct and are in the middle of that project being delivered.
Any message you have for fellow non-profit partners and volunteers?
My wish and message to fellow non-profit partners are – There is so much noise right now, and the community is only growing. However, we need to have clarity of our cause and articulate it effectively for the community. We should learn to work together and help each other so we can all benefit in this time of disruption.
My wish and message to volunteers – There is a lot of opportunities out there to give back to society and many ways to do it. I would suggest that you listen to your heart and conviction, identify the cause and work area that you most relate to and offer your time & service accordingly.
We are so proud of the work Marcus and the rest of the team at Gracehaven do. They are genuinely helping better lives. If you would like to know more about Gracehaven and how you can contribute, do check their website https://www.salvationarmy.org.sg/wwd-gracehaven/ or write to us at info@conjunctconsulting.org.
Check out our blog on Why Volunteer here.