Since 2013, the Taproot Foundation and BMW Foundation have convened the leaders of the pro bono movement to share challenges and best practices among peers through the annual global pro-bono Summit. The summit format and location change each year to accommodate the varied needs of attendees.
The 2017 global pro-bono summit was held in Lisbon, co-hosted by the Social Enterprise Association, and drew CSR and pro-bono movement leaders from over 27 countries. Samantha Lee, President, Conjunct Consulting, attended the summit as a fellow from Singapore. She shares the happenings of the summit in this blog. Read on and hope you are inspired by the Global Pro-Bono movement too!
5th Global Pro-Bono Summit 2017 – Summary
The summit challenges pro bono movement leaders to identify ways to increase their impact and hold each other accountable for delivering and facilitating pro bono work that drives social change. The 2017 Global Pro-Bono Summit was held in Lisbon, co-hosted by the Social Enterprise Association, and drew CSR and pro-bono movement leaders from over 27 countries. The summit challenges pro bono movement leaders to identify ways to increase their impact and hold each other accountable for delivering and facilitating pro-bono work that drives social change.
Participants included Global Pro-Bono Network Members who are pro-bono providers ("intermediaries"), corporate leaders in pro-bono programming, foundations supporting pro-bono efforts, and other pro-bono enthusiasts. Participants sought to collaborate with their peers and partners, learn how pro bono can elevate and amplify other tools being used to create social change, and develop strategies to provide more high-quality and high-impact pro-bono service. Ideas and topics that surfaced during these four days aimed to transform into actionable commitments for the coming year.
Set amongst culturally rich surroundings, the beautiful city of Lisbon inspired some lively discussions, candid sharing and a spirit of global collaboration.
The Start: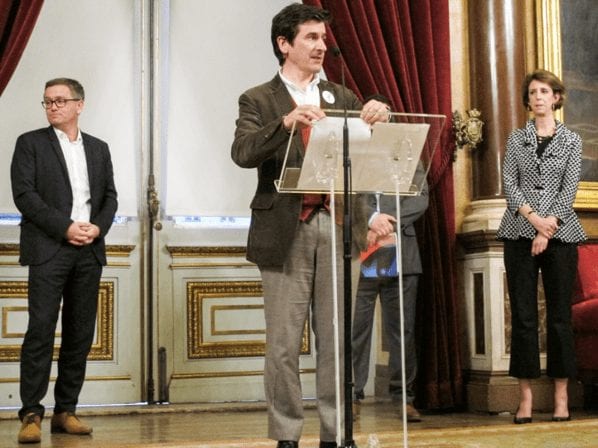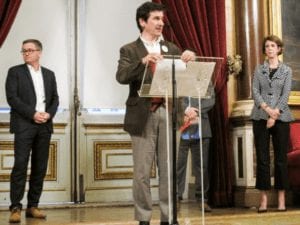 We started our conference at the Lisbon City Hall, located in the famous city square (Praca do Municipio). We were welcomed by the Municipal leader who shared about the history of the city and his hope for how the pro bono movement can be the much-needed platform for community building and capacity building where resources are tight otherwise. As Liz Hamburg (CEO of Taproot Foundation) and Markus Hipp (Executive Direction of the BMW Foundation gave their opening speeches, the one thing that stayed with me throughout the conference was Markus's animated assertion that "The first lesson about pro-bono – don't do it if you're not going to do it right!"
Day 1:
The substantial part of the conference began in the beautiful town of Sintra, in the Museu de Artes where the conference held eight parallel working group sessions, with topics ranging from Impact 2030 and how to align companies and their employee volunteer efforts with the Sustainable Development Goals to Venture Philanthropy + Pro-Bono to promoting social Intrapreneurship through pro-bono work.
Discussion on Multinational Pro-Bono:
I attended the session on Multinational Pro-Bono, hosted by Andras (Volunteering Hungary) – Centre of Social Innovation and Kinga Recsetar, GE Global Operations. They also manage their volunteering efforts across several countries in Europe. The discussion centred on the potential of the network to build multinational programmes that a single corporate could opt into across multiple countries.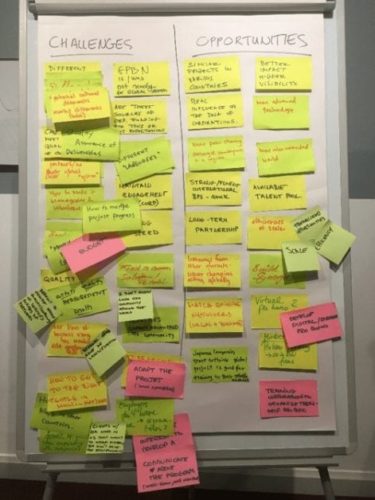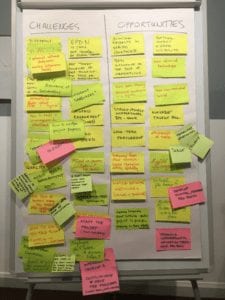 It was heartening to hear from the companies in the room that they would see great value in such a programme as they too move to run standardised leadership and volunteering programmes in multiple markets. Multinational corporations wanting to grow pro-bono programmes in several locations concurrently can benefit from working with the international members of the Global Pro-bono Network by producing a more substantial effect on the internal structures and the external impact.
As the discussion developed into a deep-dive of the challenges and opportunities, several pertinent questions were explored:
How can the various Global Pro-Bono Network members provide similar services while meeting proper quality standards?
What can be the primary value proposition of such a programme, and how such cooperation can be best realised and leveraged?
What preparation work is needed on both corporate and network members?
How can organisations balance both ensuring a similar experience while giving room to customise the programme and activities to the local cultural context?
After 2 hours of intense discussions, in the spirit of optimism, innovation and a commitment to bring this to life and to not leave it as a theoretical exercise, the working group developed an ambitious plan. The plan consisted of doing a market study amongst the network members, bring a pioneering corporate on board and run a pilot of a Joint Multinational event in the form of the Marathon model (a variation of our Scalathon programme) in 2018. Just experiencing the energy in the room and the can-do spirit embodied by my fellow Global Pro-Bono Network members, I did not doubt in my mind that we would develop a truly global way to serve our partners and advance the global pro-bono movement. What a privilege it is to be at the forefront of social innovation and what joy it is to be amongst a community of equally committed people.
Day 2: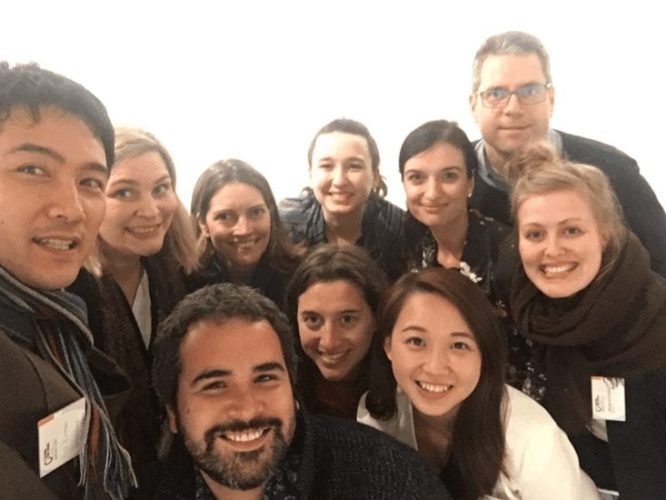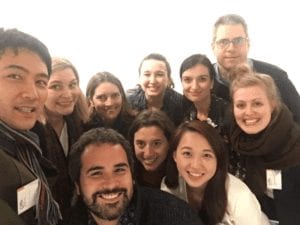 The 2nd day of the conference explored a range of themes in the bar camp format. Bar camp served as an open space for discussions, demonstrations and peer learning across a variety of topics. We had the opportunity to pitch an idea, initiative, challenge etc. to the group. They will then be offered a time-slot to join a fruitful conversation for discussion. A couple of interesting ones were 1) How can technological platforms be used to scale the impact of pro bono 2) How can pro bono be integrated into talent development programmes effectively and 3) Pros & Cons of the different pro bono formats.
Technology, Standardisation & Cross-Border:
Sitting in on various session brought interesting insights across a board range of topics, of which I have listed three here:
In building a tech platform, build it ground up, i.e. build the process and user experience first before building the technology that will enable that. Be prepared to do all the work manually while you are building the operations and always always handhold your users through the different facets of the process. Half the battle is in convincing NPOs to trust the system and to show them the value of actively engaging on such a platform.
Weaving pro-bono into talent development programmes requires standardisation of experiences across multiple participants and projects. It is a natural fit, but intermediaries looking to build such a programme will need to pay extra attention (or get creative) about how to meet both the social aims and the learning and development goals of such a programme.
In multinational talent development programmes, companies are looking to encourage more cross border collaboration and immersion as markets and companies grow increasingly interconnected globally. With that, technology brings the immense potential to broaden how pro bono work can be structured and delivered, especially remotely.
Fun & Frolic:
Of course, the conference was not all work and no fun! The Social Enterprise Association, in partnership with various government officials, did a fantastic job hosting the conference in some of the most beautiful and varied locations. From having workshop sessions in a museum to having dinner in a palace. Lisbon never ceased to amaze me with their sense of grandeur and cultural presence.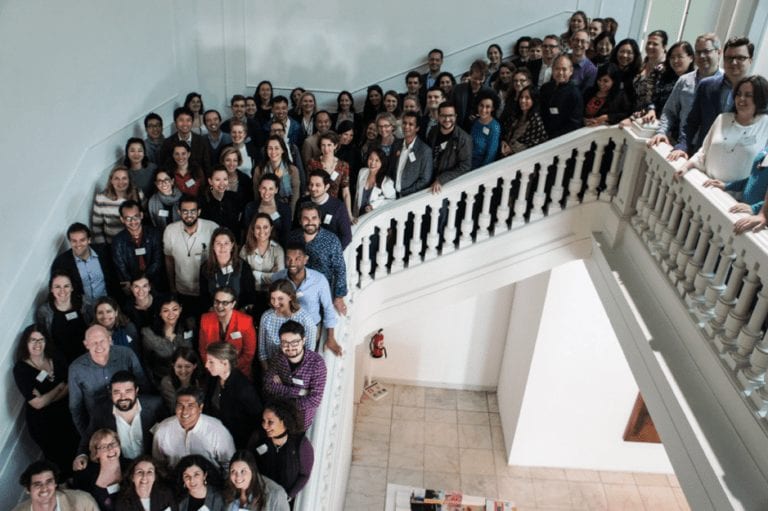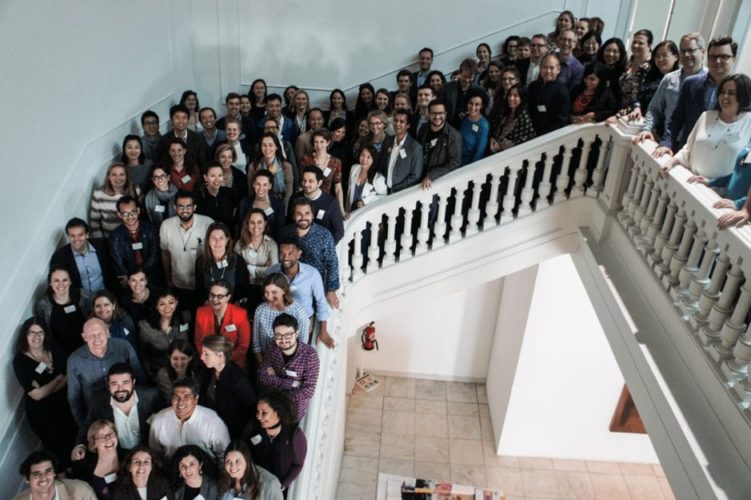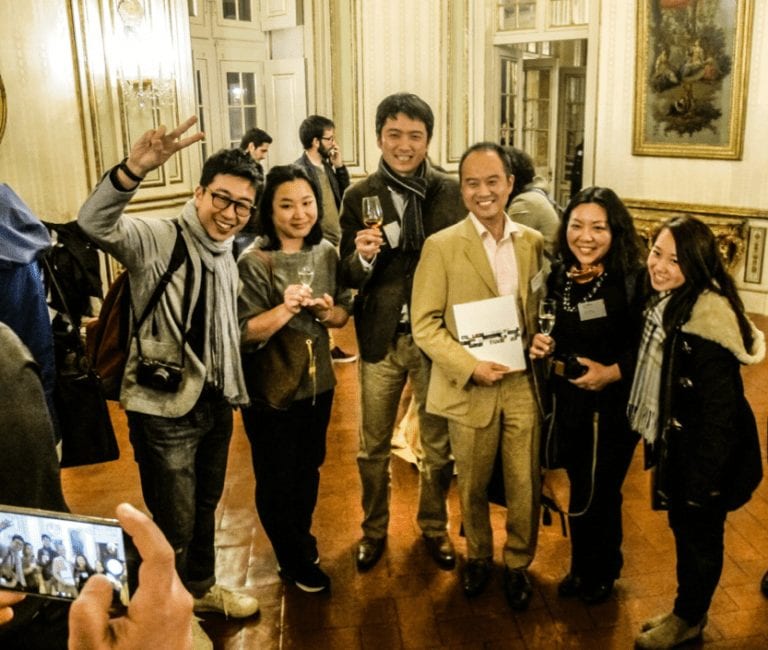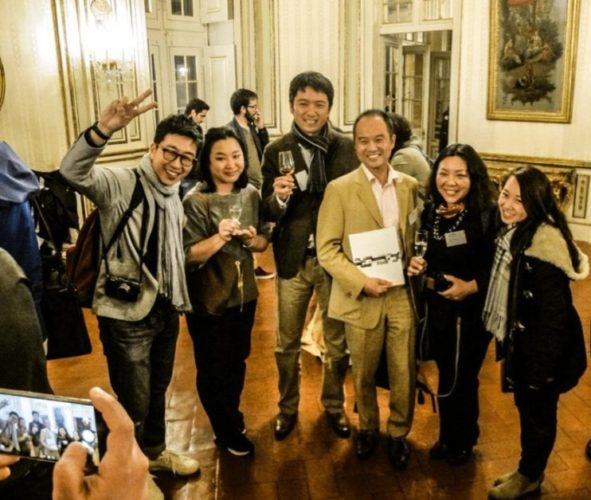 Some of the Asian Pro Bono Network Members in the Palace where we had a feast.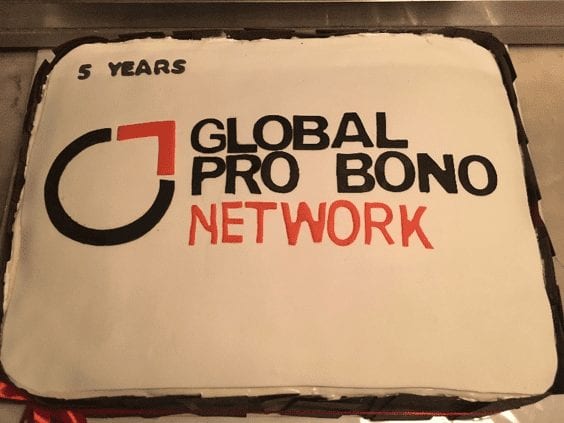 Lastly, how else can you end-off a truly global conference, except with a bit of cake cutting, some singing and a whole lot of participants showing off their dance moves!
Find out more about volunteering opportunities at Conjunct Consulting here.