2nd April 2017 is the World Autism Awareness Day this year.  Many people across the globe are lending their voice to this cause and are helping spread awareness. Even PM Lee has been a strong advocate of this cause. Globally, we are seeing a surge in the number and rate of people with Autism. A large part of this, of course, is better awareness and detection along with a broadening of the criteria for autism. Currently, in Singapore, one in every 150 children has autism. Every day, it is becoming more and more important to raise awareness and help address this issue.
On this day, we would like to recognize the recent work of some of our partners!!
GE Volunteer Program: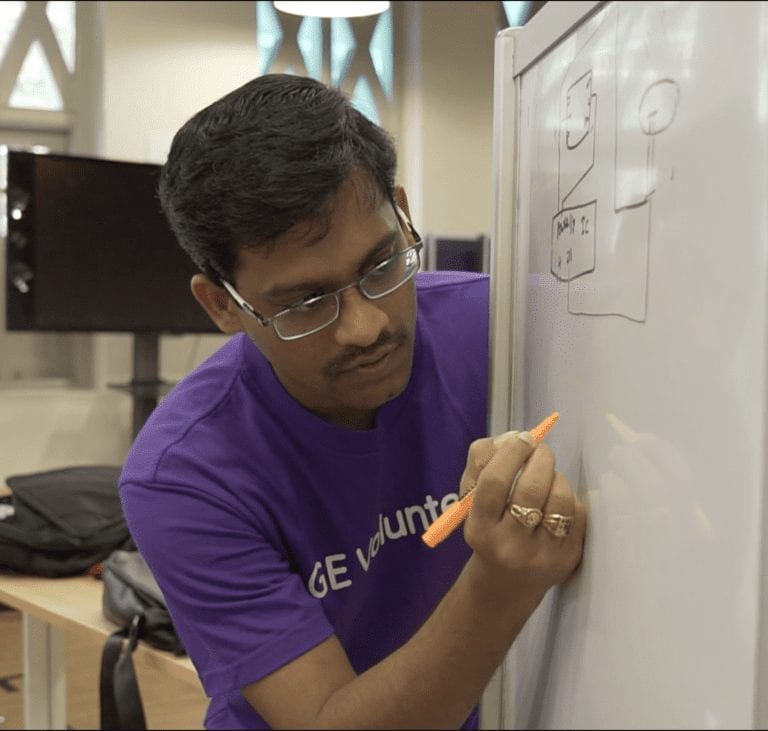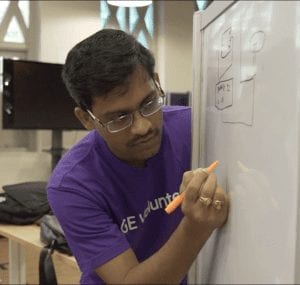 For more than a century, volunteerism has been a vibrant part of GE's culture, as both an individual employee activity as well as an organizational effort. GE coordinates volunteer efforts company-wide by keeping a close eye on societal needs and inviting all employees to build stronger communities where they live and work. GE employees volunteer over 1 million hours of community service every year. During the GE Volunteers Global Month of Service, company-wide efforts are co-ordinated to address urgent projects around the world.
Engineering Good:
Engineering Good is a non-profit organisation that empowers disadvantaged communities by improving their quality of life through sustainable engineering solutions. Working in partnership with community-based organisations locally and in the region, they provide opportunities for engineers to contribute their expertise to address community needs through skilled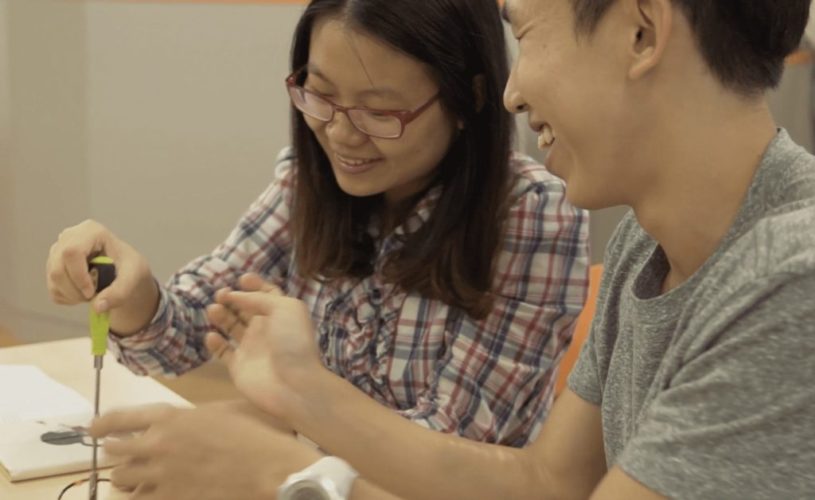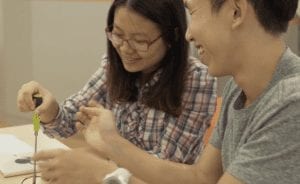 volunteerism.
In the last few years, Engineering Good has supported more than 500 beneficiaries through assistive devices developed from their workshops and projects and engaged more than 200 skilled volunteers. Some of their beneficiary organisations include – AWWA, SPAC School, Rainbow Centre and SPD amongst others.
The Project:

In 2016, a team of engineers from GE Volunteers Singapore along with a local nonprofit Engineering Good, helped develop an assistive technology device for children with autism spectrum disorder.
By working closely with the therapists at SPD EIPIC to understand the specific needs of children with autism, over about 12 weeks, the team customized the design to focus on one area of support: to encourage communication and interaction. Just last week, the GE team tested their prototype with the children it is intended to serve, and SPD's therapists are very excited about the results.
According to SPD therapists, this device will help their students learn how to ask for help, which is often difficult for children with autism (many of them face communications difficulties). In SPD's own words: "We are really thankful for the group of volunteers from GE and Engineering Good for making all of the ideas that we have in our head come true! We are really thankful for their time and their effort, and for wanting to contribute to this group of very special children."
We are grateful for the collaborative work that happens between such amazing organisations. It also gives us a lot of hope that there are many ways to tackle some of the world's most pressing issues. We are proud to partner with GE, Engineering Good and SPD on such endeavours.
At Conjunct, we had the opportunity to sit at the very centre of this collaboration and partnership. We worked closely with GE to understand their CSR needs and helped bring them together with Engineering Good. We also helped manage the entire project with SPD. Outside of creating devices, GE Volunteers also came together in a one-day Scalathon to help Engineering Good on the issue of financial sustainability.
Learn more about joining Conjunct Consulting as a professional volunteer.