663 million people – 1 in 10 – lack access to safe water.
2.4 billion people – 1 in 3 – lack access to a toilet.
The water crisis is the #1 global risk based on impact to society (as a measure of devastation), as announced by the World Economic Forum in January 2015.
Access to clean water and Sanitation has been one of the Major Millennium Development goals (1990-2015). It continues to be a significant part of the agenda, even in the newly set Sustainable Development Goals (2015-2030). Some of the statistics mentioned are simply the tip of the iceberg when it comes to an understanding of the extent of water access problems at a global level. With entities like the UNICEF and the WHO focusing on trying to solve this issue, there is a lot of effort from across the globe to help answer this behemoth of a problem.
UNICEF/WHO JMP Report:
There is an extensive report by the UNICEF/WHO Joint Monitoring Program (JMP) tracking the progress that has taken place in this area in the last 15 years. You can read the report here: http://bit.ly/JMPReport  Some of the highlights from the reports are:
GOOD:
91 per cent of the global population now uses an improved drinking water source.
2.6 billion people have gained access to an improved drinking water source since 1990.
96 per cent of the global urban population uses improved drinking water sources, compared with 84 per cent of the rural population.
STILL TO WORK ON:
Eight out of ten people still without improved drinking water sources live in rural areas.
Seven out of ten people without improved sanitation facilities, and nine out of ten people still practising open defecation, live in rural areas.
In 2015, 663 million people still lacked improved drinking water sources.
Of the 663 million, 40%+ are in the southern, eastern and south-eastern Asia.
WORLD WATER DAY, 22nd MARCH'17:
While we understand that this is a massive problem and many stakeholders need to come together to solve this pressing problem, today, we would like to recognise one of our partners, who is doing so much work in this area of providing water access to areas that need it the most.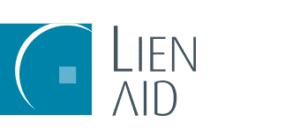 LIEN AID:
Lien AID is an international non-profit committed to enabling sustainable access to clean water and sanitation for Asia's rural poor. Founded in 2006, Lien AID focuses on community-based approaches in the delivery of multi-year WASH programmes. Through partnerships with local governments, civil society organisations and private businesses, they hope to provide the impetus for better water governance and a future where clean water access is available to everyone.
While Lien AID works in China, Cambodia, Vietnam and Myanmar, in this blog, we want to highlight the work they are doing in Cambodia.
WORK IN CAMBODIA: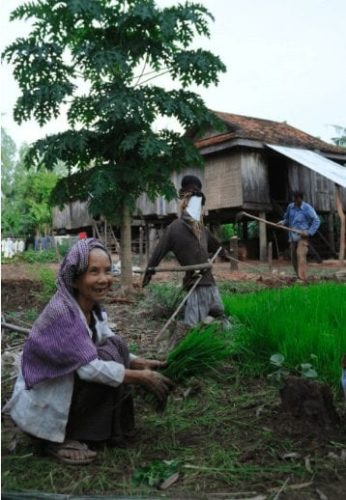 Currently, 
3.9 million rural poor Cambodians
do not have access to safe water. Some challenges in Cambodia include:
Fishermen, depending on the heavily polluted river for their food and livelihood, as well as its waters for drinking and cooking.
Communities on the floodplains also rely on contaminated surface waters for drinking as they are unable to utilise groundwater aquifers due to the annual floods.
Relatively cheap forms of readily available traditional water and sanitation infrastructure, are not suited for use in conditions of constant inundation.
There is limited space for the collection and storage of rainwater due to the conditions in which the rural communities are sited, especially in the case of floating villages.
SOLUTION:
To address the water challenges in Cambodia, Lien AID has implemented clean water projects under the Community Water Enterprise programme. Working closely with the Provincial Ministry of Rural Development and selected commune councils, they build water treatment and bottling plants located within the communities and which are subsequently owned, operated and maintained by the communities upon completion.
The basis of the Community Water Enterprise programme is the belief that sustainable solutions to the water needs of the rural poor require community-based approaches that involve the active participation of the communities as well as support from local governments.

Six core components of the approach to each of the programmes.
At Conjunct, we had a great opportunity to partner with Lien Aid recently. We did a project to evaluate the effectiveness of Lien AID's enhanced marketing campaign and initiatives as part of its Community Water Enterprise (CWE) Programme in Cambodia. A team comprising of Conjunct staff and two Nanyang MBA candidates spent a week in Siem Reap in mid-Dec 2016. Shuttling from Msar Krang to Ta An commune, the study covered more than 100 household representatives to understand their perception of clean water and the effectiveness of the CWE initiative. We shall soon create a case study of the success of the Lien AID's initiative in Cambodia.
We are grateful for organisations like Lien AID and the work they do. We also take great pride that we can engage with and add value to such wonderful organisations.
If you would like to know more about the work Lien AID does, you can check their website: http://www.lienaid.org.
If you would like to be a part of projects with organisations like Lien AID, check this out.
If you wish to learn more about our services, click here.