The volunteers at Conjunct are indeed the spirit and the lifeblood of the organisation. In the last five years, we have worked with close to 1000 volunteers, both student and professional, to strengthen the social good organisations in Singapore. It is heartening for us to see the effort people make to give back to society, and we feel blessed to be a driving force for volunteers to be associated with.
While over a thousand volunteers have supported us in the last five years, there are some without whom Conjunct would not be in the place it is. We would have certainly not been able to traverse this journey without some of these special folks. In January, we are featuring one such volunteer.
Xiang Ling is our Volunteer of the Month for January'17!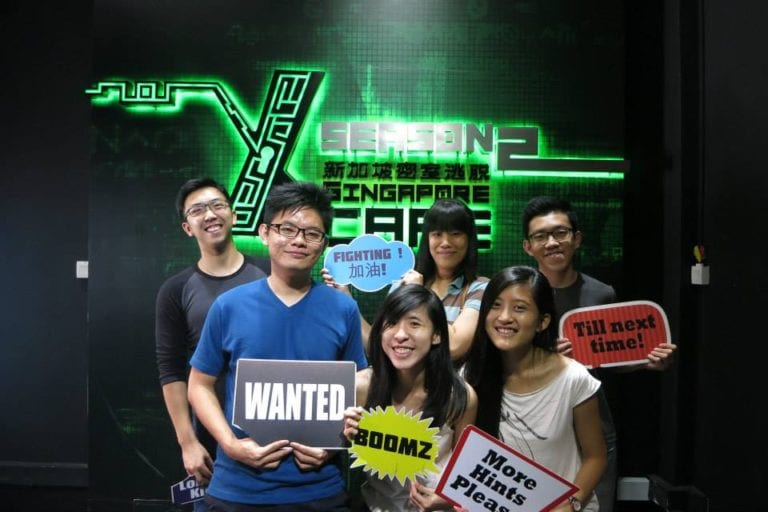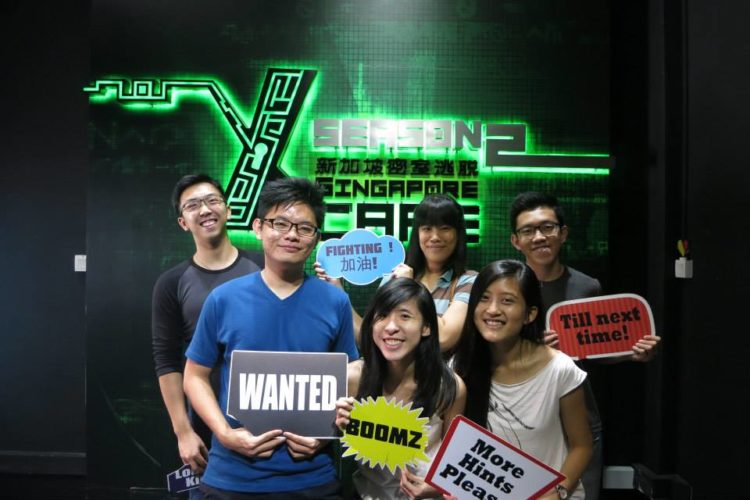 Xiang Ling joined Conjunct in 2013 and has been volunteering for the last three years. Over the years, she has held several significant positions with us and has, in a positive way, steered Conjunct towards high quality. She started as a project leader with Conjunct, where she enjoyed the work she did for the non-profit partner  (the project was to help an environmental non-profit to define its strategic vision for the next 3-5 years). She then became the Chapter Director for NUS and found it meaningful to give back to the student volunteers. Her last role was Deputy Vice-President (Projects), where she oversaw the execution of 15 projects across the three chapters.
She mentions (about the project she did with Conjunct), "It sparked my interest in strategic planning and led me to my current job". Her day job is in the field of  Strategic Planning in the Ministry of Trade and Industry.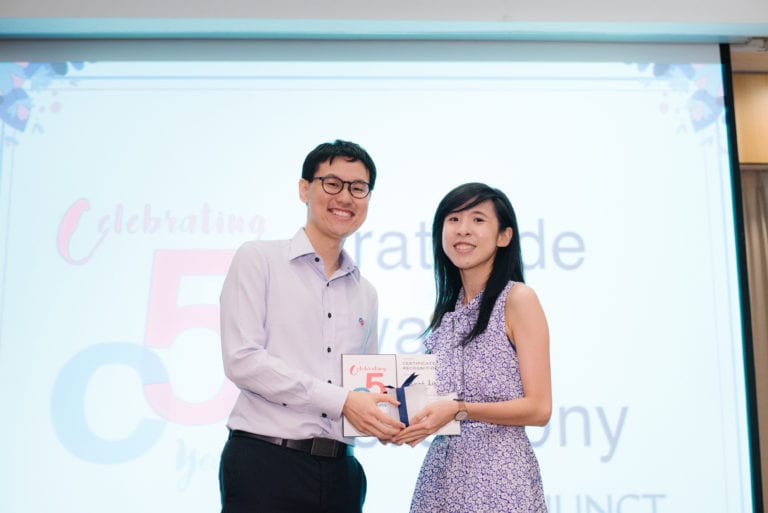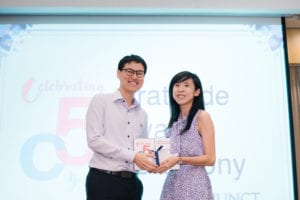 Everyone who has ever worked with Xiang Ling, swears by her passion and dedication to solve problems in the social sector. Known to be a hyper case of OCD :), her work output is always of the highest quality with attention paid to the minutest of details. She has also been a great team leader, rendering her support to students just starting off and assuming a high level of responsibility for all her work.
When asked what she most loves about her work with Conjunct, she said:
"The thing I love most about Conjunct is the feeling that you have made a difference with your work. It is inspiring to see how our non-profit partners support their beneficiaries and knowing that we have helped them to strengthen capabilities, streamline the process or generally unearth opportunities to do better is incredible. Grateful also to find a group of like-minded people who are smart, dedicated and infectious with their sense of "realistic optimism" – believing that we can make a change and taking concrete steps to make the change happen".

Outside her hectic schedule, the one thing Xiang Ling loves is experimenting in the kitchen and trying out unusual food combinations. She once made a pepper pear pie (!!) just because it sounded interesting (no pictures, unfortunately). She is a bibliophile (can often be spotted with a book) and loves stationery from Kikki K (if you ever want to buy her a gift 🙂 ).
Her message to fellow volunteers:
"Thank YOU for dedicating your time and energy to Conjunct. I know it can be tough to juggle work and studies with volunteering, but the effort is all worth it when you realise the difference it makes for our non-profit partners. Looking back, it's quite amazing to see how far Conjunct has come in my three years as a volunteer. I am excited to see where Conjunct goes from here, and I hope you are as well!"
We want to Thank You, Xiang Ling, for the amazing journey you have taken with us. We are sure of all the success that will come your way in the future. To capture very well how big of a rockstar Xiang Ling is, do watch this video that some of her fellow chapter leaders created for her when she completed her term. Enjoy!! 😀
If you would like to connect with Xiang Ling, her LinkedIn profile is: https://www.linkedin.com/in/baeyxiangling/
If you would like to nominate a volunteer to be featured here, please write in to info@conjunctconsulting.org.